Direct Admission in PGDM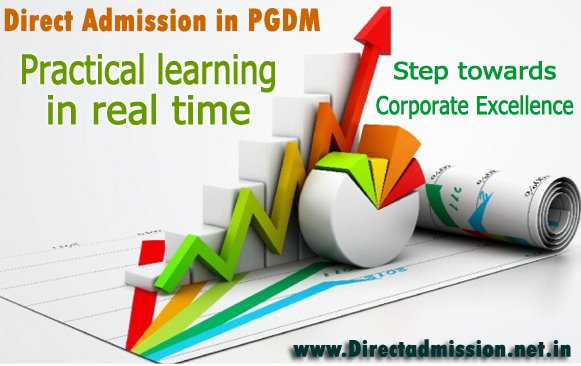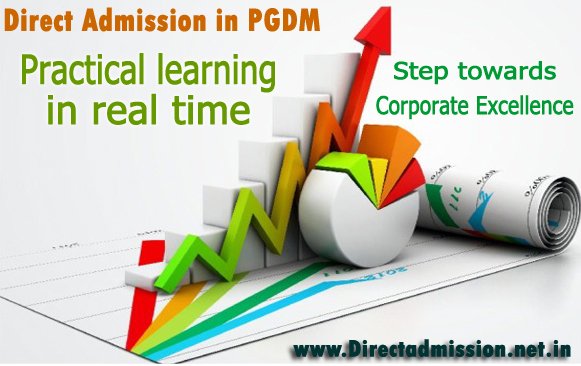 Direct Admission in Post Graduate Diploma in Management
Post Graduate Diploma in Management (PGDM)  a two-year, full-time programme that deemed as equivalent to an MBA . The PGDM Programe , a Dual Specialized and two years in Duration . Since the PGDM Programme , Pragmatic in Teachings hence a Technical Course and Duly Approved by AICTE . The Indian Government Body under Ministry of Human Resource Development ruling the Technical Course is known as All India Council for Technical Education .
Now Whats App your Admission Query @ 9811004275 
Aspirants zealing to take Direct Admission in PGDM in top colleges need mandatory 50 % in Graduation for General Category  . And also upto 45 % in case of Reserved Category . MBA entrance Exams also an Vital role for getting Direct admission in PGDM in Top Colleges in India . As these Entrance exams Define the aptitude level of the student . Hence Aspirants can get Direct admission in PGDM without Entrance Exams also .
Direct admission in PGDM Top Colleges in India
Direct admission Network India is an Ideal online Counseling and admission platform for Aspirants .  www.directadmission.net.in/pgdm. provides Exclusive and In-depth Counseling to Students for Making update about the PGDM Course . Also Expert Counseling Covers the future Prospects of direct admission PGDM in Top Colleges as per the Past Academic Profile . Students Seeking Direct Admission in PGDM Counseled for Course structure,Specializations and Future Prospects of the course in combination of their Academic Profile keeping in mind there Vision after successful Completion of the PGDM course .
Therefore Direct pgdm admission is most noteworthy for Aspirants as all Admission are Provided without Donations and Without Management quota . Hence all admissions are provided Under College level and Free Seats to Students. For the Noble Cause we are officially assigned Online Admission platform in the Mission of Digital India for Pavying way to Curve Aspirants Career in Conclusion .
Feel Free to Call our Expert Counselor for PGDM Direct Admission @ 9811004275,9250376104,9250374279
Most Prefereed Location where Mostly Aspirants seek admission in PGDM Colleges are the Metro Cities Like New Delhi . NCR Covering Noida ,Greater Noida,Ghaziabad,Faridabad,Gurgaon, Pune,Mumbai,Bangalore ,Hyderabad and Kolkatta.