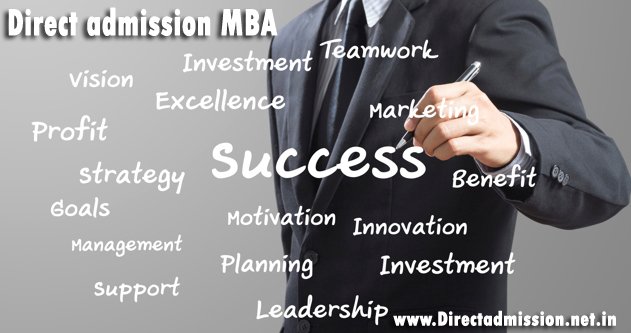 Top MBA Colleges in India Direct MBA Admission in –
A Master of Business Administration (MBA or M.B.A.) Means master's a professional degree in business administration (management). MBA in India a Degree Duly approve by AICTE and Affiliated to a Indian University.
MBA in India a 2 year programe of Four semesters given by top MBA Colleges in India. hence also know as Top Business schools in India. The core courses in an MBA/PGDM specializations program cover various areas of business such as
MBA/PGDM specializations
Advertising
Marketing
Agriculture & Food Business
Materials Management
Business Analytics
NGO Management
Business Economics
Oil & Gas
Digital Marketing
Operations
Disaster Management
Pharma
Energy & Environment
Product
Entrepreneurship
Project Management
Finance
Public Policy
Forestry
Retail
Healthcare & Hospital
Rural Management
Hospitality
Sales
Human Resources
Sports Management
Import & Export
Supply Chain
Infrastructure
Telecom
International Business
Textile Management
IT & Systems
Transport & Logistics
in a manner most relevant to management analysis and strategy.
Feel Free to Talk or WhatsApp for Direct admission @ 9811004275 , 01141444275
First Year of the program offers general subjects to study in colleges offering Direct admission in MBA. The Colleges Before Commencing the classes for MBA program start orientation and bridge courses in India. These Courses Help Students of Different allied backgrounds to learn and Understand on the same platform and pattern. Since students of Different Education Backgrounds have Different Knowledge base. Therefore students taking Direct admission in Top MBA Colleges in India get managerial teachings and understand the art of Management on an single thinking process in conclusion. In the Second Year students are made to learn and Select the Electives as Major and Minor. Since MBA in India also a Dual Specialized program. Hence students select electives and Pursue the course. The In-depth Elective Knowledge along with pragmatic teachings given to students in Final Year.
Direct Admission in MBA 2022 Without Entrance Exam
Aspirants are always in search for top colleges for Direct admission for making their future secure. Also for getting Job at good profile in a fortune Companies. We Understand the Search for direct admission in top MBA Colleges by students are Mostly for older colleges. Mostly having good academic, placements records. The Consistent Deliveries as per the students satisfaction and Time makes MBA Colleges ranked among top MBA colleges in India. As a result more of the students search and Zeal to take direct admission in Top MBA Colleges.
MBA Admissions Process in India for top MBA colleges & University:
Top 5 MBA Entrance Exams List for Apply Application form Eligibility & last date.
Top 5
MBA Entrance Exams
India for Top Colleges & University
Apply application form eligibility
& last date
1.
CAT
IIM-Indian Institute of Management
50% in Graduation
2.
MAT
AIMA-All India Management Association
Graduate in any discipline

February
May
September
December

3.
XAT
Xaviers
50% in Graduation
4.
ATMA
AIMS-Test for Management Admissions
Graduate in any discipline

February
May
July
December

5.
CMAT
AICTE-All India council for technical education
50% in Graduation,45% for reserved category
Call Now for Free Direct admission in MBA without Donations Counseling and Admission @ 9811004275 , 9540071958.
List of Top MBA Colleges in States and union territories of India :
MBA Colleges without entrance exam Locations
Direct MBA admission without entrance exam is offered by some private MBA colleges and private deemed universities in India with moderate to high fees Click Now Short by Top Cities in India.
Career options after scoring below 50 percent in graduation
Directadmission.net.in the best online and trusted source of getting Direct admission in MBA top Colleges. As Students are Guided for MBA admission with and MBA without Management Quota. 100 % Without Donations on college level Free Seats or Vacant Seats. Hence a great opportunity for students for securing their future where they can be offers spot admission absolutely at No Donation.
MBA colleges accepting 45 in graduation
Many top MBA Colleges have appreciates our Move and have even prioritized the admission process for our refereed students. Top Colleges in India are therefore approached from all over India to offer Admission to students against their vacant seats without any donation or Management Quota. Also Admission in Top Colleges without Entrance Exams possible.
MBA Colleges accepting less than 50 in graduation
Student willing to Study MBA with Direct Admission in MBA Low Graduation below 50% in graduation can get admission in Top Colleges /Universities having Eligibility Criteria as only Graduation as per requirement.